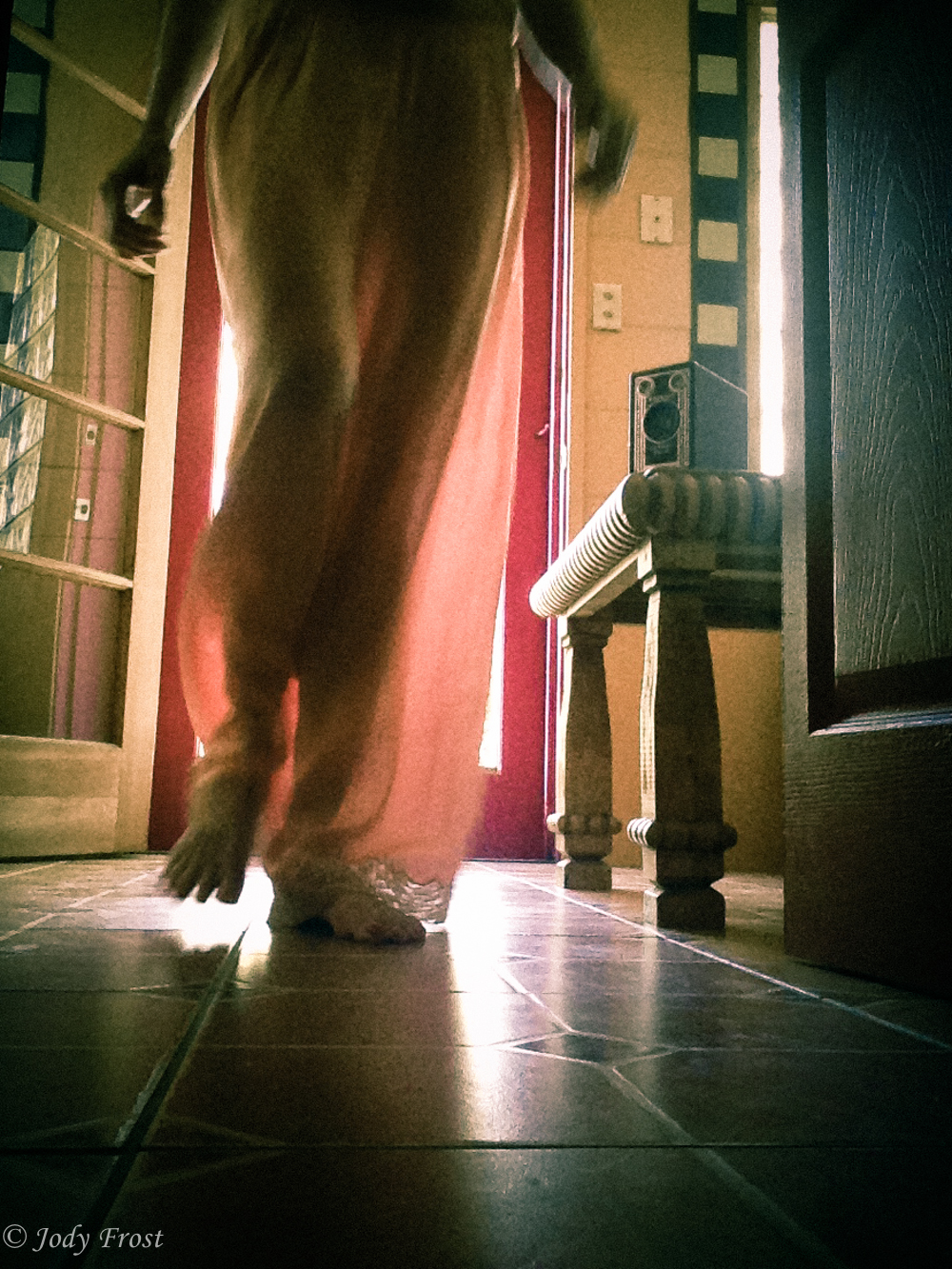 I came to photography as a model more than 25 years ago. It is there I discovered my own ideas and vision for what makes an image compelling to me. I use myself regularly as a 'model' as I am free and always available! I find too that self-portraits helps me step outside myself in a way and get an objective perspective on my own life. It also has a way of simultaneously allowing me to 'look' more deeply within, to 'see' more of my own drama, as well as step away from it. A background in dance informs my work – I hope to capture the energy and 'movement' even in a still shot or one of repose. The human body was and still is a fascinating landscape that my eye never seems to grow tired of taking in.  I shoot all kinds of subject matter but am forever drawn back to the human element.  It is what animates the living, the essence, the core of a being that I long to capture with the snap of my shutter.
I discovered the Iphone camera almost 3 years ago now and a whole new world of visual possibilities opened up. I still shoot with my other digital cameras. But the immediacy of the iphone camera and it's seemingly limitless APP's for revisioning a shot has spoiled me.
You can view my 'older' iphoneography  at:
http://www.flickr.com/photos/jodyfrost1/
You can view my traditiona (DSLR) photography at:
http://www.foundfolios.com/Jody-Frost/Artistic-Fashion
http://photo.net/photos/Jody%20Frost
My work appears in Cupido Magazine (Netherlands) regularly. I've shown at galleries in New Mexico, Texas, New York, Northern California and on a few book covers. My images can be seen in a book entitled The Mammoth Book of Illustrated Erotica and the sequel, The Mammoth Book of Illustrated Erotic Women (Pub Group West) You can find my images in a book released Feb.'07 called New Erotic Photography (Taschen Press).
I am available for all commission work.